How to Apply
This procedure explains how recruitment of learners into VITE is conducted, to ensure that the selection process is fair and transparent. The intention behind this procedure is that VITE cannot accommodate for every applicant hence there must be a recruitment procedure for selection of new intake annually. The procedure for the recruitment process is summarised in the flow chart below:
1
Obtain information
Obtain up-to-date information by calling VITE on 33520, or by emailing VITE at admin(at)ifev.edu.vu.
2
Access application form
Access an application form either from (i) our main office in Port Vila; or (ii) your nearest provincial education office; or (ii) through our webiste, or (iv) through our facebook page.
3
Complete application form
Complete the application form. Ensure that you also attach all the required documents that are stated in the application form. There is a check-list of required documents at the end of the application form to help you ensure that you have completed the form correctly before you submit it.
4
Choose Interview center
Tick one box in Section 9: Interview of the application form, to select the interview centre closest to you. If your application is successful, you will be required to attend an interview in the location you have selected.
5
Apply for RPL
Tick the box in Section 6: Recognition of Prior Learning (RPL) of the application form, if you think your are eligible for RPL. Then start to collect all your relevant evidences to support your RPL. You will be informed if you qualify for your RPL to be processed to the next stage.
6
Submit your completed form to VITE
You can send your completed form and all the required attachments to VITE, either: (i) via email, or (ii) through the post office. Our addresses are in the application form. You can also deliver your form by hand at the VITE reception in Port Vila. Just make sure that your form reaches VITE before the closing date.
7
Attend an interview and sit for an LLN test
If your application is successful in the first round, your name will be in the SHORT LIST that will be published via radio and other media outlets. You will then be informed of the date of the interview where you must attend and do an LLN test.
8
Accept your offer of a place at VITE
If you make it to the FINAL LIST, your name will be published via radio or other media outlets. You will then be required to accept (or refuse) your offer by writing or calling VITE to confirm your acceptance.

BEST OF LUCK!!
Helpfull Information You Should Know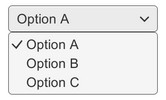 Explore training options.
View the different training programs here and choose one that fits you.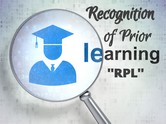 Recognition of Prior Learning.
View the RPL process and see if you qualify for RPL consideration.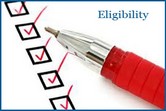 Check your eligibility.
View the criteria for each of the program options here and see if you are eligible for your program of choice.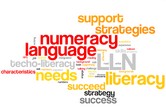 Language Literacy and Numeracy.
View the LLN procedures to get information about the assessment and support that candidates receive to ensure they meet the minimum required LLN competencies before they begin their program.